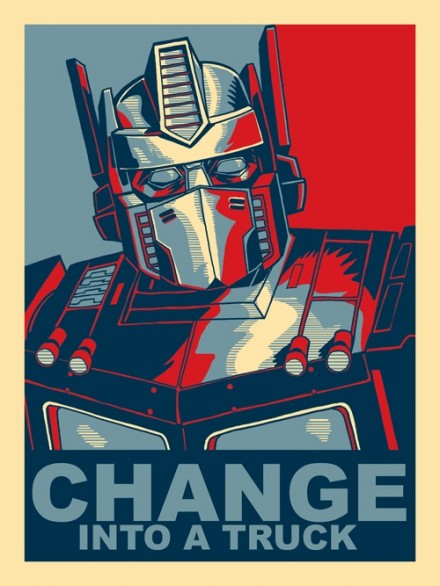 Just when you were sick of all the knockoffs of the Shepard Fairey CHANGE print, here comes this masterful ode by Tim Doyle.
Slashfilm has the info. There's 70 limited edition prints and 10 super-limited, glow-in-the-dark editions. Sorry, no lenticular version. That'd be sweet though.
UPDATE 3.12.09
The artist, Tim Doyle, is now selling sticker versions here. (via OMG Posters).